Upcoming Gigs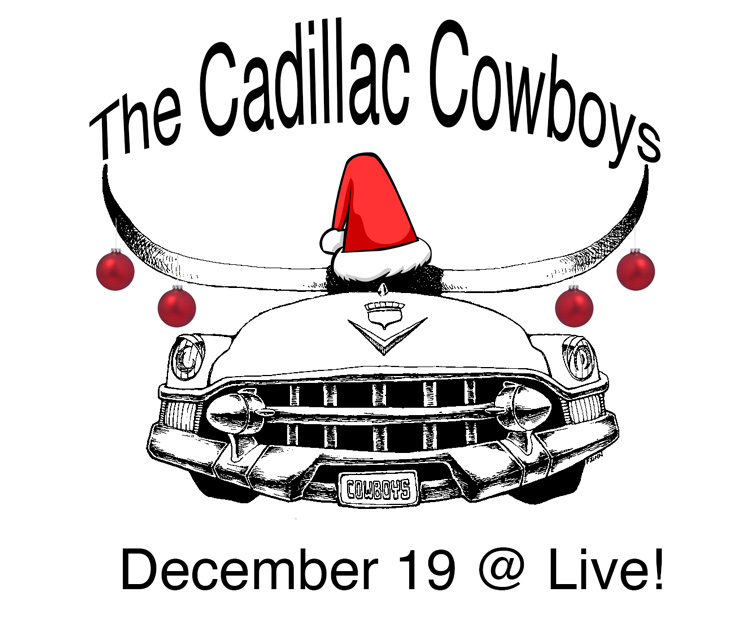 Mark your calendar and come see the Cowboys back at The Ann Arbor Happy Hour at Live! on Decemeber 19, 2014, January 23, March 13 and May 8, 2015.

Recent performances


The Cadillac Cowboys at The Chelsea Alehouse in Chelsea, Michigan, on October 10, 8:00 - 10:00 p.m.

Ann Arbor Art Fair Alert! On Wednesday, July 16, 8:00- 9:30 p.m., The Cadillac Cowboys will be pickin', grinnin' and singin'at the Church Street Stage near Pizza House.

It's a special show in Chelsea on Friday, June 27. Come to The Alehouse from 8:00 -10:00 p.m., to see, hear and dance to the Cadillac Cowboys with East Coast Cowboys Alan Pagliere and Kevin Lynch and Amanda Bailey from Colorado.

The date for the 27th Annual Last Performance Ever is set! Be at Jay's Place on Saturday, June 28, 2014, or be square. Alan Pagliere will be in from New York and Kevin Lynch is coming in from Boston.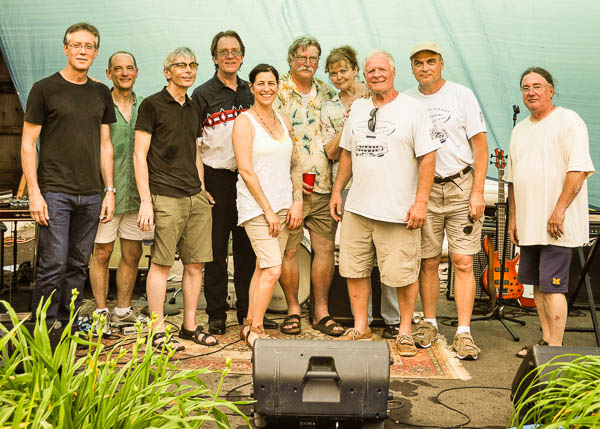 Photo by Barbara Schmid.
Hot but happy folks at the end of the 27th Annual LPE on June 28, 2014.
From left: Alan Pagliere, Hugh Huntley, Kevin Brown, Kevin Lynch, Liz Stern, Michael Smith, Amanda Bailey, Gary Munce, Peter Falkenstein and LD Heiber

The Cadillac Cowboys have been an Ann Arbor tradition for over 30 years.
Personnel: Michael Smith, guitar and vocals; Gary Munce, bass and vocals; Peter Falkenstein, piano and vocals; Hugh Huntley, drums; Liz Stern, vocals; Kevin Brown, guitar and vocals.

Watch a youtube video whose soundtrack is Ride in the Country from the 1976 LP.

Files of the tunes from the 1976 LP of Mike Smith and the Country Volunteers is now available here!

Check out all the great gigs the Cowboys have played recently.

The Cowboys are now listed on The Local Band Network

If you would like to be added to the official Cadillac Cowboys Spam E-mail list (to receive announcements of concerts), simply email Alan.

Letters from the other side of the world! The East Meets Western Swing Letters; e-mail correspondence between Kevin in Saipan and Alan. Kevin is now on the mainland again.